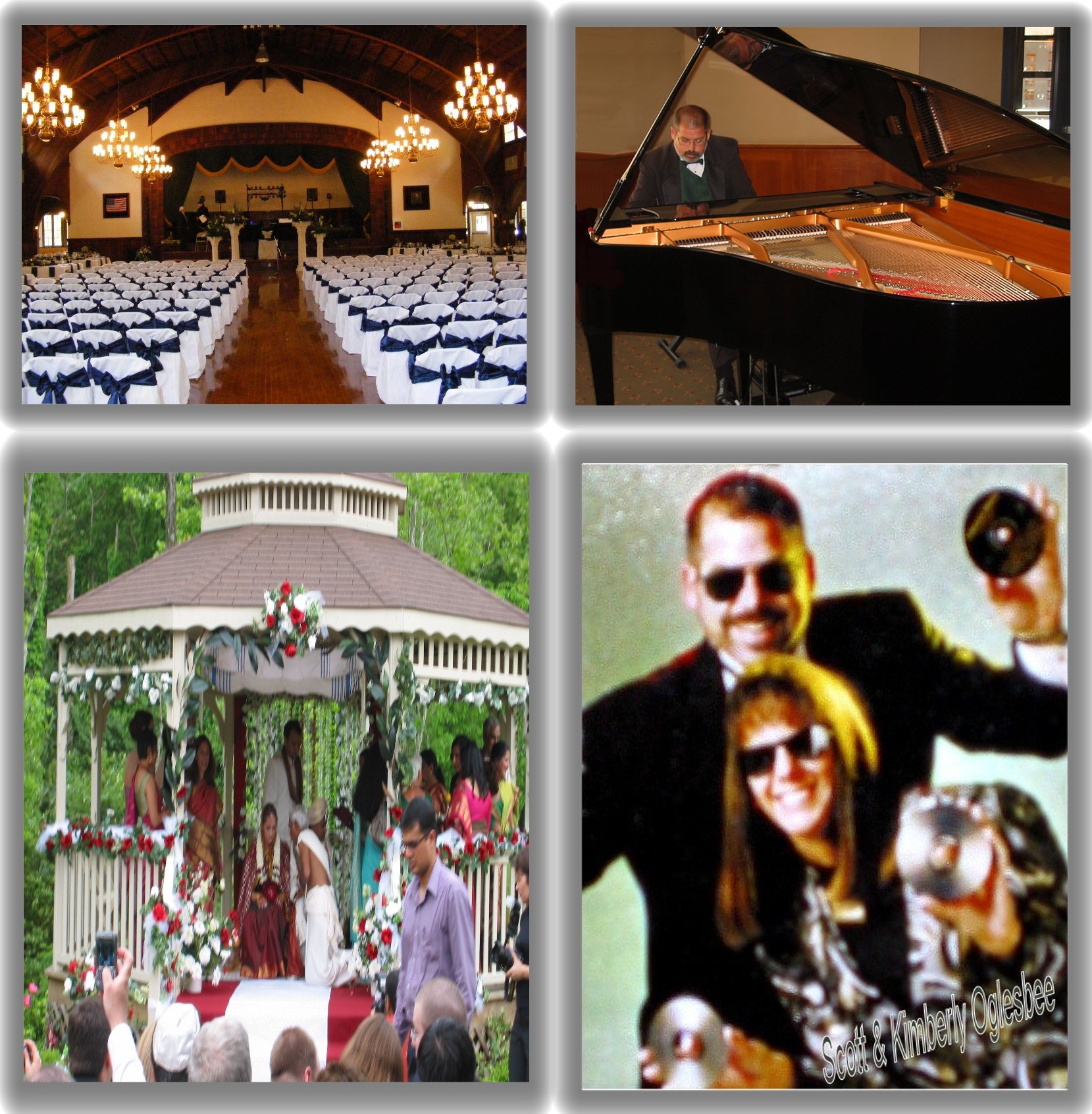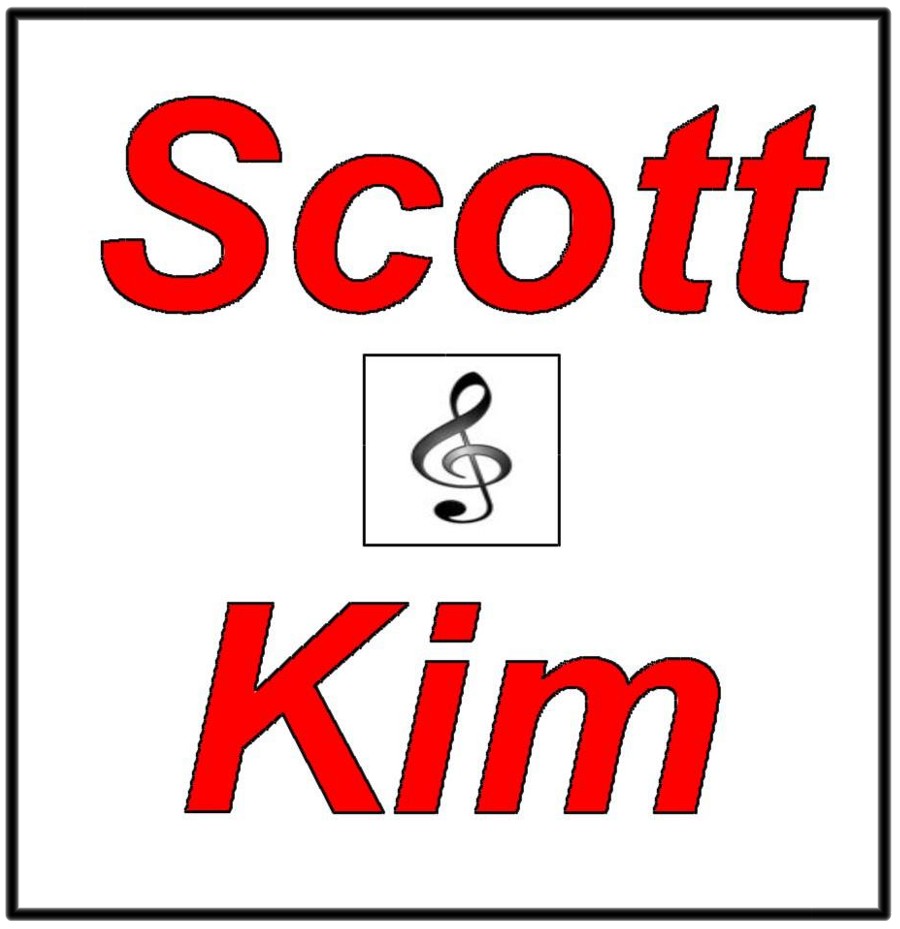 Just 4 Fun Party Items






Scott Oglesbee on Facebook: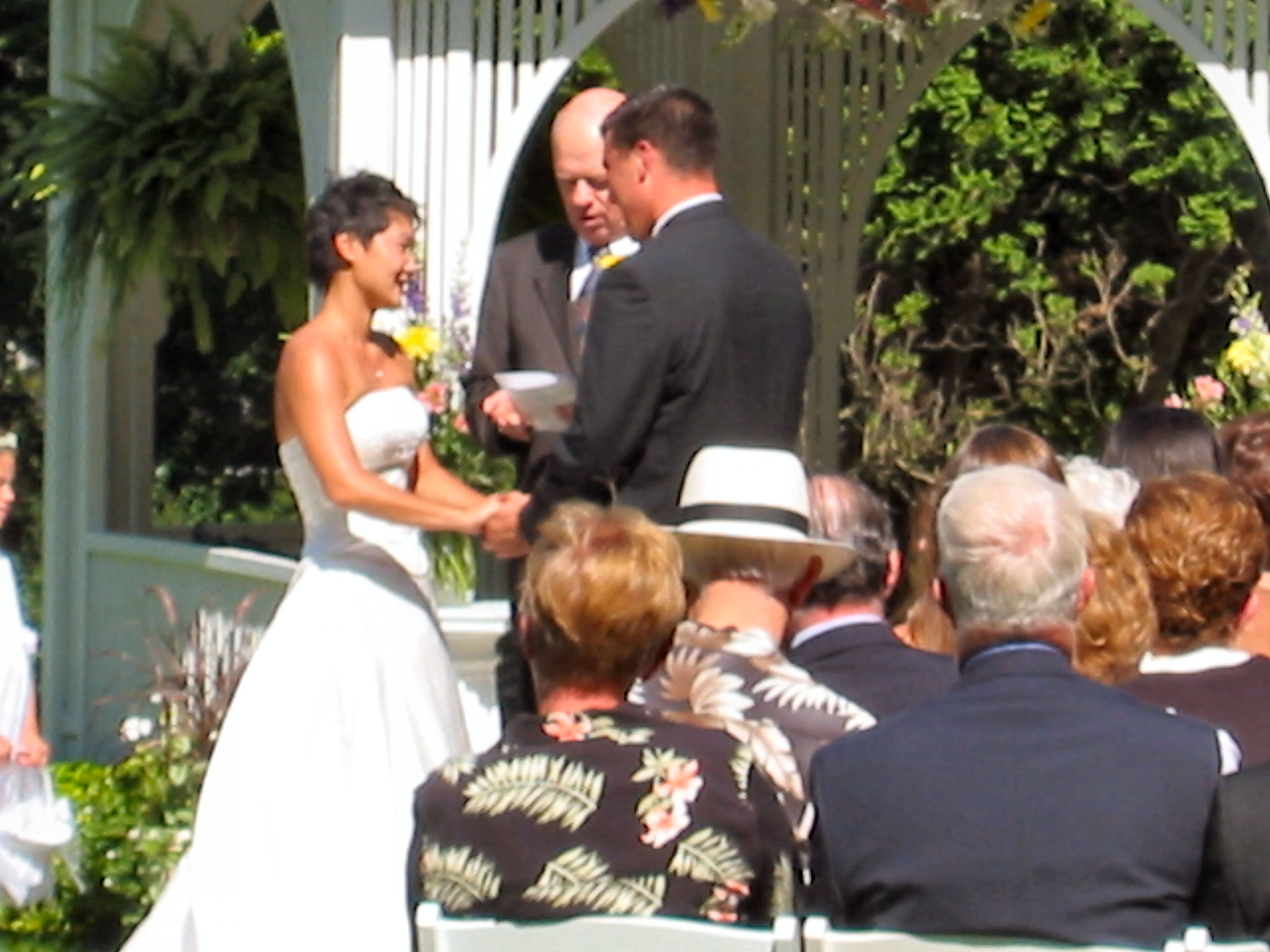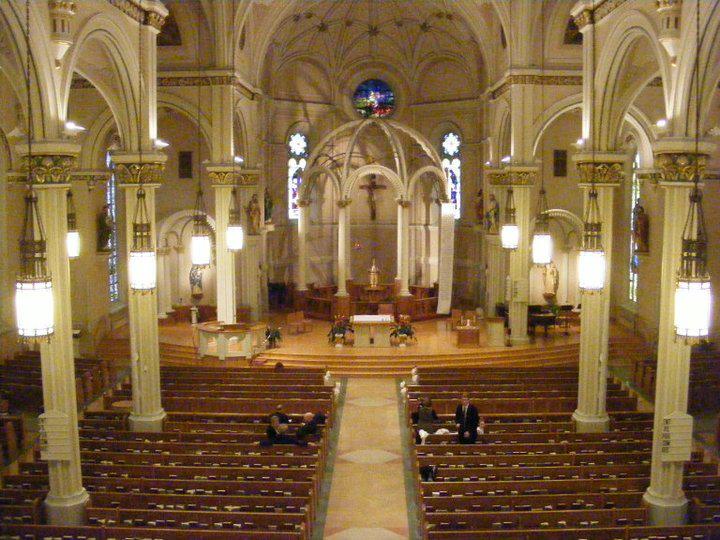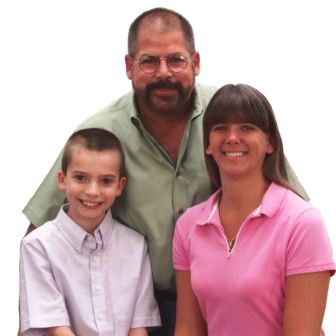 Jacob, Scott and Kim
We will make your special day fun, stress free and very memorable. Please view our website for more detailed information, including event photos on Facebook of our performances.
Thank You and We Hope to Hear From You!
Scott & Kim Oglesbee
Phone: 937.773.8739
Cell/Text: 937.418.5925
View Our Wedding Photos on Facebook






| | | |
| --- | --- | --- |
| 1 | Black Eyed Peas | I Gotta Feeling |
| 2 | Journey | Don't Stop Believin' |
| 3 | Cupid | Cupid Shuffle |
| 4 | AC/DC | You Shook Me All Night Long |
| 5 | Lmfao Feat. Lauren Bennett And Goon Rock | Party Rock Anthem |
| 6 | Bon Jovi | Livin' On A Prayer |
| 7 | Lady Gaga Feat. Colby O'donis | Just Dance |
| 8 | Diamond, Neil | Sweet Caroline (Good Times Never Seemed So Good) |
| 9 | Beyonce | Single Ladies (Put A Ring On It) |
| 10 | Morrison, Van | Brown Eyed Girl |
| 11 | B-52's | Love Shack |
| 12 | Def Leppard | Pour Some Sugar On Me |
| 13 | Jackson, Michael | Billie Jean |
| 14 | DJ Casper | Cha Cha Slide |
| 15 | Pink | Raise Your Glass |
| 16 | Cruz, Taio | Dynamite |
| 17 | Usher Feat. Will.I.Am | Omg |
| 18 | Lynyrd Skynyrd | Sweet Home Alabama |
| 19 | Pitbull Feat. Ne-Yo, Afrojack & Nayer | Give Me Everything |
| 20 | Outkast | Hey Ya! |
| 21 | Beatles | Twist And Shout |
| 22 | Usher Feat. Ludacris & Lil' Jon | Yeah |
| 23 | Perry, Katy | Firework |
| 24 | Sir Mix-A-Lot | Baby Got Back |
| 25 | Mars, Bruno | Just The Way You Are |
| 26 | Clapton, Eric | Wonderful Tonight |
| 27 | Lopez, Jennifer Feat. Pitbull | On The Floor |
| 28 | ABBA | Dancing Queen |
| 29 | Sister Sledge | We Are Family |
| 30 | Kool & The Gang | Celebration |
| 31 | Isley Brothers | Shout |
| 32 | Black Eyed Peas | Boom Boom Pow |
| 33 | Lady Gaga | Poker Face |
| 34 | Timberlake, Justin | Sexyback |
| 35 | Train | Marry Me |
| 36 | Brooks, Garth | Friends In Low Places |
| 37 | Brown, Chris | Forever |
| 38 | Jackson, Michael | Thriller |
| 39 | Rihanna | Don't Stop The Music |
| 40 | Sinatra, Frank | The Way You Look Tonight |
| 41 | Temptations | My Girl |
| 42 | Black Eyed Peas | The Time (Dirty Bit) |
| 43 | Loggins, Kenny | Footloose |
| 44 | Vanilla Ice | Ice Ice Baby |
| 45 | James, Etta | At Last |
| 46 | Seger, Bob & The Silver Bullet Band | Old Time Rock & Roll |
| 47 | Mraz, Jason | I'm Yours |
| 48 | Black Eyed Peas | Let's Get It Started |
| 49 | Rihanna | Only Girl (In The World) |
| 50 | Foundations | Build Me Up Buttercup |
| 51 | Jackson, Michael | Don't Stop 'Til You Get Enough |
| 52 | Flo Rida Feat. David Guetta | Club Can't Handle Me |
| 53 | Commodores | Brick House |
| 54 | Flo Rida Feat. T-Pain | Low |
| 55 | Presley, Elvis | Can't Help Falling In Love |
| 56 | Green, Cee Lo | Forget You |
| 57 | Armstrong, Louis | What A Wonderful World |
| 58 | Ke$Ha | Tik Tok |
| 59 | Village People | Y.M.C.A. |
| 60 | Lady Gaga | Bad Romance |
| 61 | Big & Rich | Save A Horse (Ride A Cowboy) |
| 62 | Jackson, Michael | P.Y.T. (Pretty Young Thing) |
| 63 | Far East Movement Feat. The Cataracs & Dev | Like A G6 |
| 64 | Usher | DJ Got Us Fallin' In Love |
| 65 | Bee Gees | Stayin' Alive |
| 66 | Maroon 5 Feat. Christina Aguilera | Moves Like Jagger |
| 67 | Lauper, Cyndi | Girls Just Want To Have Fun |
| 68 | Adams, Bryan | Summer Of '69 |
| 69 | Wild Cherry | Play That Funky Music |
| 70 | Righteous Brothers | Unchained Melody |
| 71 | Aerosmith | I Don't Want To Miss A Thing |
| 72 | Jackson, Michael | The Way You Make Me Feel |
| 73 | Dexy's Midnight Runners | Come On Eileen |
| 74 | Lmfao Feat. Lil Jon | Shots |
| 75 | House Of Pain | Jump Around |
| 76 | Ke$Ha | Blow |
| 77 | Beyonce Feat. Jay-Z | Crazy In Love |
| 78 | Lady Gaga | Born This Way |
| 79 | Rascal Flatts | Bless The Broken Road |
| 80 | Lonestar | Amazed |
| 81 | Brown Band, Zac | Chicken Fried |
| 82 | Cyrus, Miley | Party In The U.S.A. |
| 83 | Rednex | Cotton Eye Joe |
| 84 | Adele | Rolling In The Deep |
| 85 | Mraz, Jason & Colbie Caillat | Lucky |
| 86 | Brown, Chris | Yeah 3x |
| 87 | Buble, Michael | Everything |
| 88 | Griffiths, Marcia | Electric Boogie (Electric Slide) |
| 89 | Earth, Wind & Fire | September |
| 90 | Kid Rock | All Summer Long |
| 91 | Johnson, Jack | Better Together |
| 92 | Lmfao | Sexy And I Know It |
| 93 | Queen | Crazy Little Thing Called Love |
| 94 | Jackson, Michael | Beat It |
| 95 | Trey Songz Feat. Nicki Minaj | Bottoms Up |
| 96 | Springfield, Rick | Jessie's Girl |
| 97 | Jay-Z Feat. Alicia Keys | Empire State Of Mind |
| 98 | Guns N' Roses | Sweet Child O' Mine |
| 99 | Sugarland | Stuck Like Glue |
| 100 | Journey | Faithfully |
| 101 | Iglesias, Enrique Feat. Pitbull | I Like It |
| 102 | Minaj, Nicki | Super Bass |
| 103 | Young M.C. | Bust A Move |
| 104 | rain | Hey Soul Sister |
| 105 | Houston, Whitney | I Wanna Dance With Somebody (Who Loves Me) |
| 106 | California Swag District | Teach Me How To Dougie |
| 107 | Medley, Bill & Jennifer Warnes | (I've Had) The Time Of My Life |
| 108 | Flo Rida Feat. Keisha | Right Round |
| 109 | Cascada | Evacuate The Dancefloor |
| 110 | Perry, Katy | Teenage Dream |
| 111 | Salt-N-Pepa | Push It |
| 112 | Checker, Chubby | The Twist |
| 113 | Four Tops | I Can't Help Myself (Sugar Pie, Honey Bunch) |
| 114 | Nelly | Hot In Herre |
| 115 | Franti, Michael & Spearhead | Say Hey (I Love You) |
| 116 | 50 Cent | In Da Club |
| 117 | Iglesias, Enrique Feat. Ludacris | Tonight (I'm Lovin' You) |
| 118 | Buble, Michael | Save The Last Dance For Me |
| 119 | Kings Of Leon | Sex On Fire |
| 120 | Taylor, James | How Sweet It Is (To Be Loved By You) |
| 121 | Black Eyed Peas | Imma Be |
| 122 | Paisley, Brad | She's Everything |
| 123 | Pink | Get The Party Started |
| 124 | Jones, Norah | Come Away With Me |
| 125 | Brooks & Dunn | Boot Scootin' Boogie |
| 126 | Pitbull Feat. T-Pain | Hey Baby (Drop It To The Floor) |
| 127 | Romantics | What I Like About You |
| 128 | Beatles | All You Need Is Love |
| 129 | Green, Al | Let's Stay Together |
| 130 | Sinatra, Frank | Fly Me To The Moon |
| 131 | Mcgraw, Tim With Faith Hill | It's Your Love |
| 132 | Prince | Kiss |
| 133 | Ke$Ha | We R Who We R |
| 134 | KC & The Sunshine Band | Get Down Tonight |
| 135 | Rihanna | S&M |
| 136 | Spears, Britney | Till The World Ends |
| 137 | Black Eyed Peas | Just Can't Get Enough |
| 138 | Hammer, M.C. | U Can't Touch This |
| 139 | Cheap Trick | I Want You To Want Me |
| 140 | Los Del Rio | Macarena |
| 141 | Guetta, David Feat. Akon | Sexy Chick |
| 142 | Thompson Square | Are You Gonna Kiss Me Or Not |
| 143 | Madonna | Like A Prayer |
| 144 | Ke$Ha | Your Love Is My Drug |
| 145 | U2 | Beautiful Day |
| 146 | Perry, Katy | Last Friday Night (T.G.I.F.) |
| 147 | Jackson 5 | ABC |
| 148 | Rascal Flatts | My Wish |
| 149 | Lady Gaga | The Edge Of Glory |
| 150 | Paisley, Brad | Then |
| 151 | Adams, Bryan | (Everything I Do) I Do It For You |
| 152 | Swift, Taylor | Love Story |
| 153 | Gaye, Marvin | Let's Get It On |
| 154 | Perry, Katy | California Gurls |
| 155 | West, Kanye Feat. Jamie Foxx | Gold Digger |
| 156 | Travolta, John & Olivia Newton-John | Grease Megamix |
| 157 | K-Ci & Jojo | All My Life |
| 158 | Buffett, Jimmy | Margaritaville |
| 159 | Daft Punk | One More Time |
| 160 | Franklin, Aretha | Respect |
| 161 | Aerosmith | Walk This Way |
| 162 | Idol, Billy | White Wedding |
| 163 | UB40 | Red Red Wine |
| 164 | Cash, Johnny | Ring Of Fire |
| 165 | Jordan, Montell | This Is How We Do It |
| 166 | Maya, Edward Feat. Vika Jigulina | Stereo Love |
| 167 | Mcgraw, Tim | My Best Friend |
| 168 | A-Ha | Take On Me |
| 169 | Sinatra, Frank | Come Fly With Me |
| 170 | Lady Gaga Feat. Beyonce | Telephone |
| 171 | Rihanna Feat. Calvin Harris | We Found Love |
| 172 | Sorta Crackers Band | Chicken Dance |
| 173 | Smith, Will | Gettin' Jiggy Wit It |
| 174 | Digital Underground | The Humpty Dance |
| 175 | Dion | Runaround Sue |
| 176 | Queen | Another One Bites The Dust |
| 177 | Black Eyed Peas | My Humps |
| 178 | King, Ben E. | Stand By Me |
| 179 | White, Barry | Can't Get Enough Of Your Love, Babe |
| 180 | Lifehouse | You And Me |
| 181 | Martin, Dean | That's Amore |
| 182 | Rascal Flatts | Life Is A Highway |
| 183 | Gaynor, Gloria | I Will Survive |
| 184 | Eagles | Hotel California |
| 185 | Black Eyed Peas | Rock That Body |
| 186 | Big & Rich | Lost In This Moment |
| 187 | Coldplay | Viva La Vida |
| 188 | Strait, George | I Cross My Heart |
| 189 | Adele | Make You Feel My Love |
| 190 | Sledge, Percy | When A Man Loves A Woman |
| 191 | Rihanna Feat. Jay-Z | Umbrella |
| 192 | Prince | 1999 |
| 193 | Checker, Chubby | Let's Twist Again |
| 194 | Idol, Billy | Mony Mony |
| 195 | Temptations | Ain't Too Proud To Beg |
| 196 | Beatles | I Saw Her Standing There |
| 197 | Kings Of Leon | Use Somebody |
| 198 | Violent Femmes | Blister In The Sun |
| 199 | Yolanda Be Cool Vs. Dcup | We No Speak Americano |
| 200 | Usher | More |